Patio & Deck
Relax on our very large patio/deck right in front of the water on Ensenada Honda Bay.
Learn More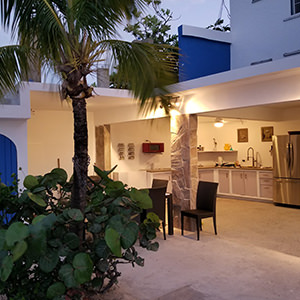 Communal Kitchen
There is a communal kitchen available for guest use in the deck/patio area.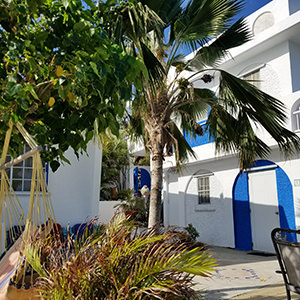 Drop-off Laundry
Laundry room available for you to drop off your laundry and have it cleaned for a fee. Call us to request our drop off laundry service.
Call Us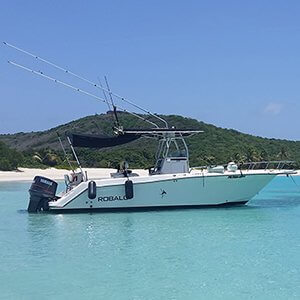 Boat Charter & Water Taxi
Tours and other island excursions are provided via our guest house boat charter and water taxi.
Learn More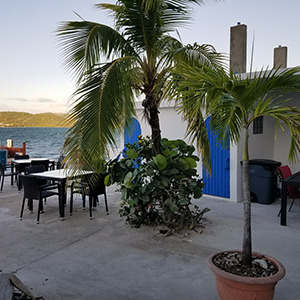 Communal Bathroom
There are two fully equipped bathrooms that are available for guest use (until evening on checkout day).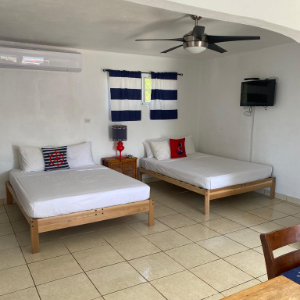 AC & Water Heater
Each of our guest house rooms has air conditioning and a ceiling fan, as well as a water heater.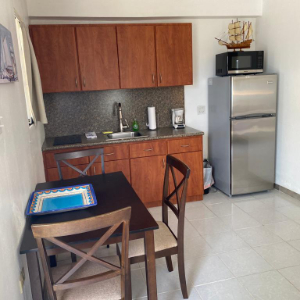 Private Kitchen
3 of our guest house rooms have private kitchens.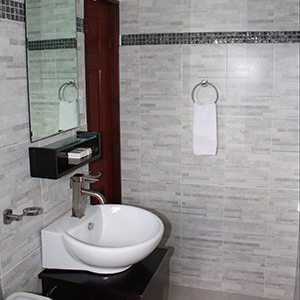 Private Bathroom
Each guest house room has a private bathroom.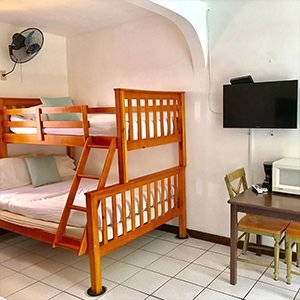 Television
8 of our 11 guest house rooms have TV with basic cable.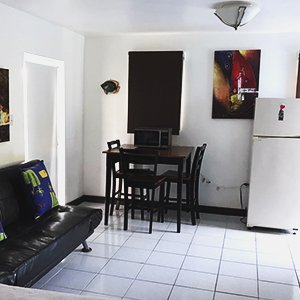 Microwave & Small Refrigerator
Small refrigerators in all rooms without a kitchen. Microwave and coffee maker available in communal kitchen and large capacity rooms.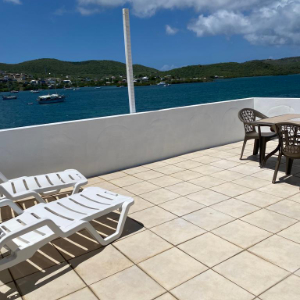 Private Balconies
All of our rooms have breathtaking views of the bay, but four of our guest house rooms have private balconies.
See More