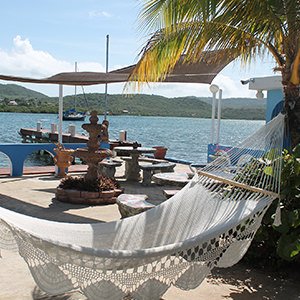 Hammocks
Our patio area has hammocks for you to put in some serious relaxation time under the refreshing shade of our beautiful palm trees.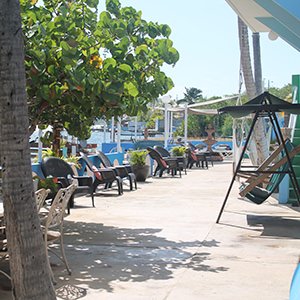 Patio Swing
Some folks like to swing, on our comfy patio swing overlooking the water on Ensenada Honda Bay.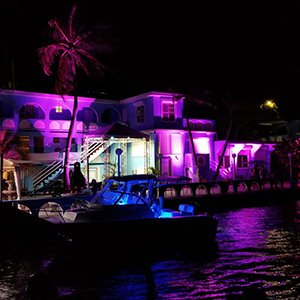 Weddings & Special Events
Our patio area is the perfect place to hold your wedding ceremony and receptions or other event. Call us to discuss using our patio of your wedding or special event.
Call Us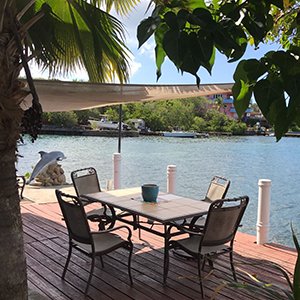 Shaded Seating
Relax and enjoy the view over a drink or a meal under the cool shade of our sail canopies.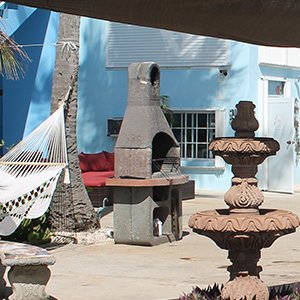 Fireplace & Grill
On nice evenings, lighting the fireplace on the patio really sets the mood for the evening. It is also good for charcoal grilling during the day.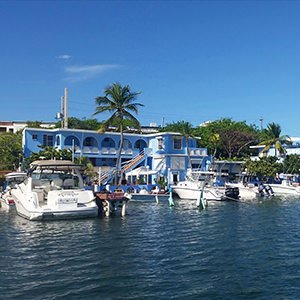 Boat Docks & Mooring
Call us about the fees for docking or mooring your boat with us during your stay. Click below to read about our boat rules and policies.
Boat Policy